Generally, a well-designed eCommerce website should be optimized for website visitors to see whatever they want to buy without any delay. However, having an effective faceted filtering search bar is paramount to the success of your eCommerce business. If you are looking for strategies to increase online revenue while helping your customers navigate your eCommerce store easily, this article is ultimately for you.
Fast Introduction to the eCommerce Business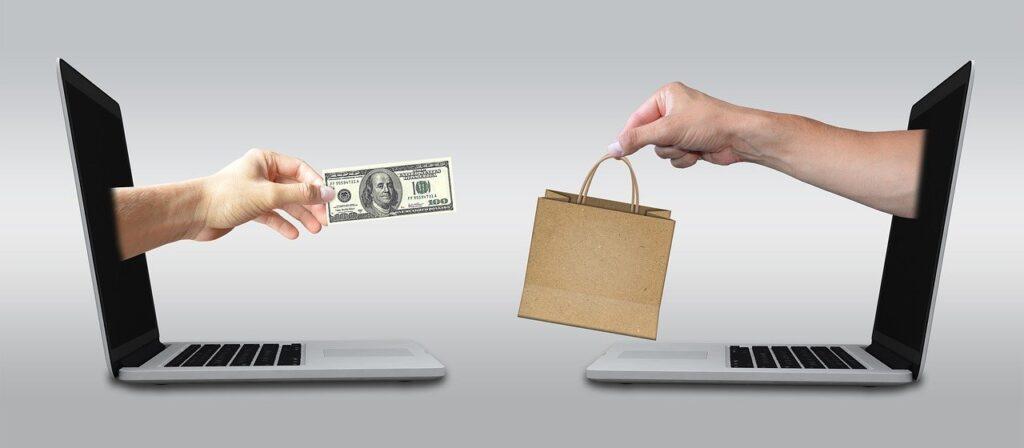 E-commerce, also known as electronic commerce, is any business model that allows individuals to buy and sell goods or services via the internet. It's no surprise that e-commerce is booming as most people move from regular offline stores to online ones. Ecommerce sites seem to do everything, from cataloging products online, displaying them in a searchable way, keeping track of product records or supply, and adding different payment methods. With so much competition online, as there are many online shops and marketplace, It is essential to make your products easy to locate by customers.
Customers can get frustrated when they don't locate what they are looking for easily. Of course, what they are trying to purchase can be available in your store, but if it's hard to find it, they will go for other online retailers with a site that is easy to navigate, where they can see what product they are looking for without much difficulty.
What is a Faceted search?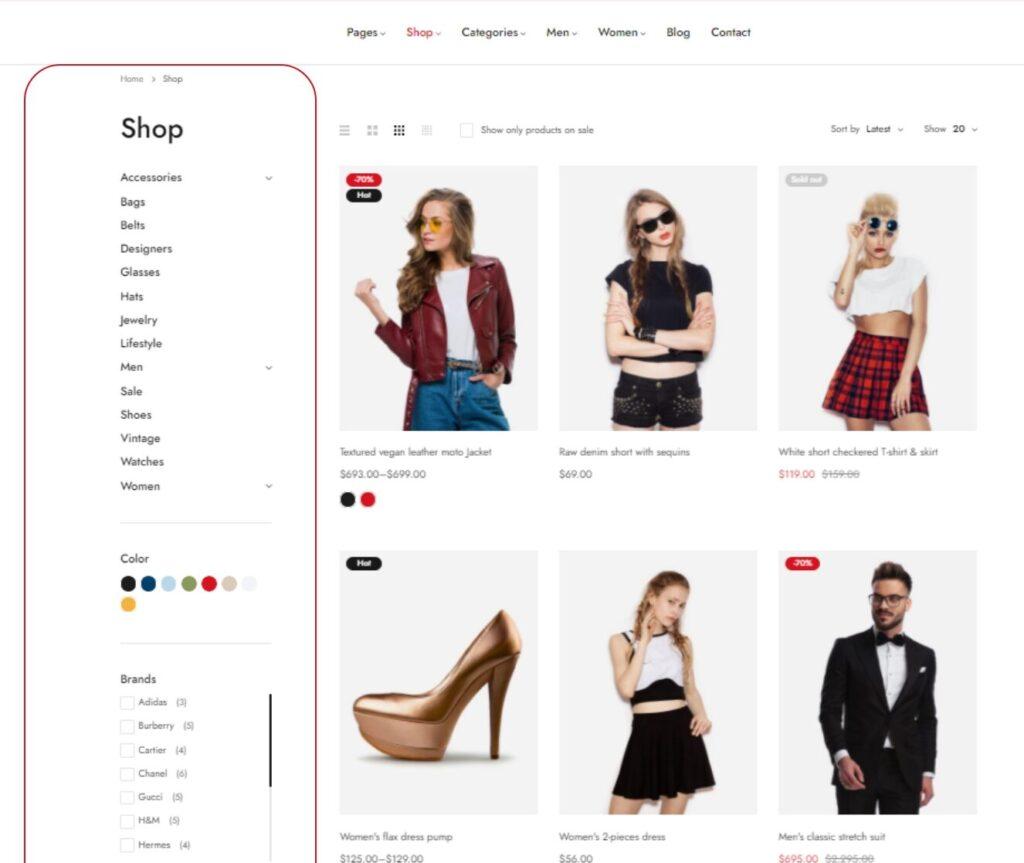 Faceted navigation, also called faceted search, is a navigation system for e-commerce sites that deals with many products. This is a more advanced search method. If your eCommerce site sells large products, faceted navigation will help improve your customers' search experience while browsing your e-commerce site. It is user-friendly and not too complicated. This search method uses the metadata attributed to a product in an online store, allowing the customers to filter their search input easily and faster when looking for a certain product.
Faceted navigation makes it easier for customers to navigate and get to their desired products on an e-commerce site.
How do Facets work?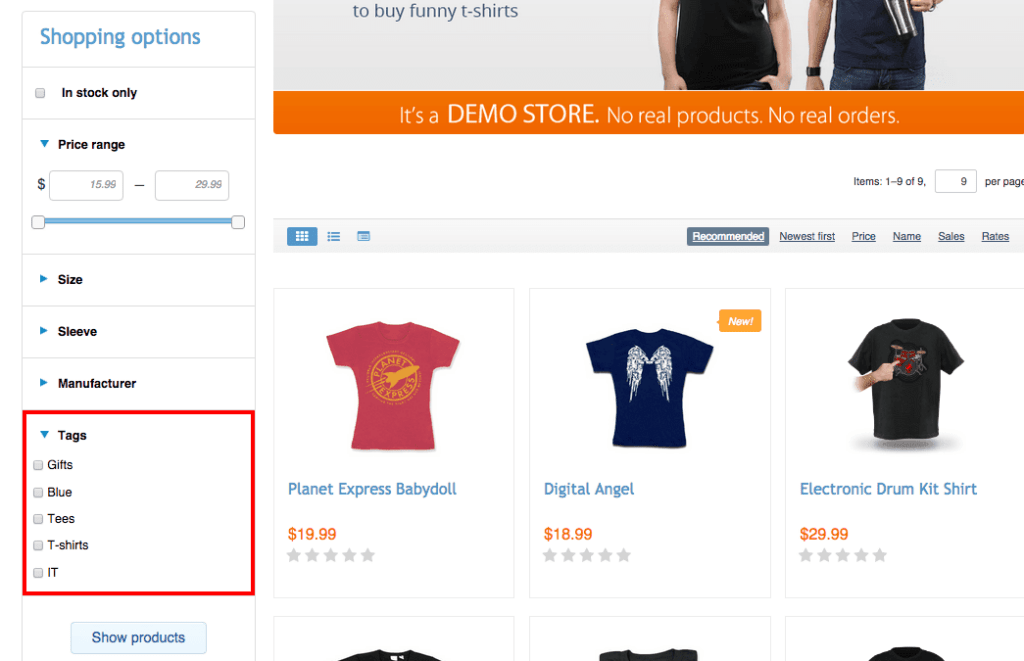 A faceted search offers customers a chance to use filters creatively. Most simple search filters narrow down results to a limited category, but Faceted search provides more relevant filters to users. It allows you to define your search specifically. You need to provide relevant filters, knowing that a poor search experience can make your customer leave a store.
In an instance where you are managing thousands of products in your store, there's a possibility you will have a lot of individual features associated with them. It would be inefficient and difficult to provide them all as a search filter option. But you can help your customers by providing relevant filters, where they can narrow down their search results without being left with too many choices.
Facets vs. filters
What's the difference between facets and filters? Most people are often confused about facets and filters because they both serve the same purpose. But is there a difference?
Filters
Filters are broad categories that shoppers utilize to narrow down their search queries. They are applied globally. However, filters never alter between searches, and the filtering options will always be the same regardless of the previous selections.
Using filters is the most efficient way for customers to narrow down the search results to find the product they are looking for in a specific category. Customers who visit your online store to check for a certain product don't want to scroll through all the pages on your site to buy a specific item.
Hence, adding a search filter to your online store saves shoppers the time and burden of going through all the products in a store in search of a particular product.
Facets
Faceted navigation is different from filters. They are a bit exclusively specific. Facets are not applied globally, giving users many filtering options through different product options. So if you search for "Blue gown," you could also apply a "ladies clothing" or "Kids clothing" filter to be specific with your search results.
As they refer specifically to your search query, you will never find facets that are unrelated or insignificant to what is displayed.
Faceted navigation is a way to attend to a complex set of user preferences.
When to use and not use faceted search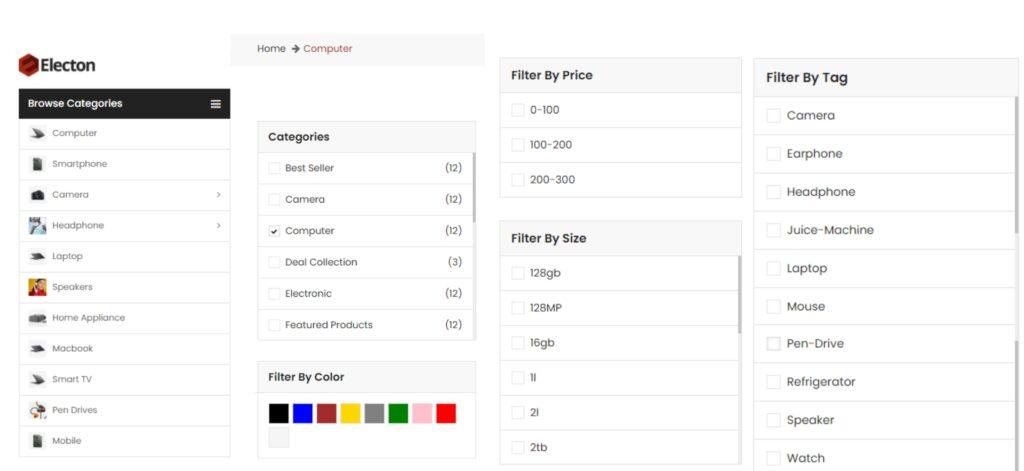 Faceted search, though not compulsory, is a must-have for all serious eCommerce website owners. Faceted navigation makes finding products very easy, but that does not mean you must certainly use it for your site. Your store can have just a few products; hence, few filters can be used by customers to navigate perfectly to where they want to be.
As mentioned earlier, Faceted navigation is a more complex result, requiring thousands of products and investments to implement.
To date, faceted search is the most advantageous search method. It relies on relevant terms and options (color, fabric, price, and more) to narrow shoppers' search results. Apart from being convenient for users, the faceted search system can inform customers about the products they are searching for.
Which Faceted Filtering and search should I use for my website?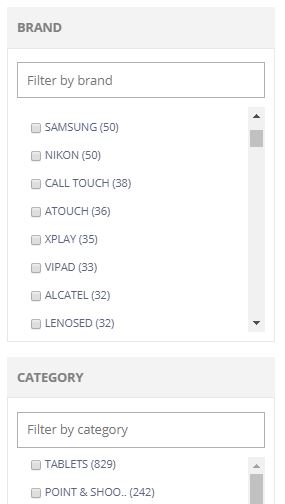 Knowing the best-faceted filtering and search you can use for your eCommerce website ultimately depends on the type of CRM your eCommerce website is built on. However, Expertrec has been our best recommendation based on the feedback from many of our customers using different eCommerce CRM. Expertrec has different intelligent faceted searches for all eCommerce platforms, including Woocommerce, Shopify, Magento, and Custom Stack.
Conclusion
E-commerce sites make it valid for any product or service to be exchanged online. The point is to provide a valuable shopping experience for customers, which can be done using facet search. In addition, making your website easier to navigate is great, which helps you in generating revenue.
What are you still waiting for? With so many booming e-commerce businesses, it is time to see the big picture and start your online store.