Here is a list of the best ecommerce search tools according to Capterra in 2020.
Expertrec Custom Search Engine
Best For
Content websites, eCommerce websites
Product Details
Expertrec's affordable custom search engine lets you add super fast search results to your website quickly. It also offers powerful customization options at the click of a button. Features- 1. Superfast autocomplete. 2. Spell correct 3. Custom crawler. 4. Index behind login pages. 5. Voice search. 6. Search UI editor.
Price
The price for the expertrec eCommerce search tool begins at 9 USD per month.
Product Details
An open-source platform that enables near real-time indexing, database integration, dynamic clustering, full-text search, monitorable logging, rich document parsing, and more.
Product Details
SearchUnify is a unified cognitive search platform that revolutionizes information discovery, fuels an insight engine, and makes for a robust platform for AI-based apps like customer-facing and agent-assist chatbots. Its parent company Grazitti Interactive is a digital innovation leader having extensive experience in developing solutions that unlock data insights, increase operational efficiency, and drive customer success.
Best For
Business and IT professionals who need to search desktops, files, email, SharePoint, and more, search virtual desktop environments (VDI), and increase business productivity.
Product Details
Delivers next-generation eDiscovery for social media, cloud, and the enterprise. X1 Discovery provides a ground-breaking platform for social media eDiscovery and supports investigations of cloud-based data.
Best For
Pure-play and omnichannel retailers with revenues ranging from $1M to $200M and up. We have strong domain expertise in fashion & apparel, beauty & cosmetics, home decor, automotive, and jewelry.
Product Details
Searchspring is an enterprise-level site search and merchandising platform that helps online retailers maximize search relevancy, increase conversions and order values, automate time-intensive merchandising tasks and prioritize the highest value sales opportunities.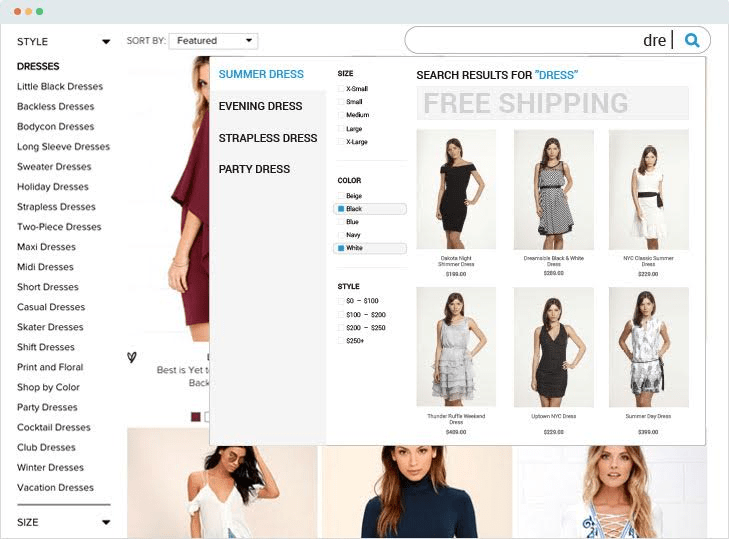 Relevancy Platform Pricing Overview
Relevancy Platform pricing starts at $6000.00 per year. There is not a free version of Relevancy Platform. Relevancy Platform does not offer a free trial.See additional pricing details for Relevancy Platform below.