Reed algolia autocomplete.js example for more information.
Algolia Autocomplete
Autocomplete is a great feature that improves your search functionality and looks. It stimulates the users to search more and spend more time on your site. All of the big e-commerce websites have this feature on their search. Autocomplete helps the user to identify the product they are looking for fast and accurately.  Algolia is a big player that offfers search solution which contains this feature. This search is great for large ecommerce websites but if your website is small then this is not the best option for you due to a few reasons.
Disadvantages of Algolia
Integration requires a lot of tech-intensive work
UI is not provided by Algolia
Not specialised for content based websites, Algolia focuses more on ecommerce search
Algolia Alternative
If the above points were very important to you and you need a hassle-free search solution then Expertrec is the way for you. Expertrec offers a very good search experience with all the features including spell correct, autocomplete coming in as standard in the product. It also very easily integrable on all websites by just copy-pasting the js-code. The UI customization can also be done directly from the dashboard without any need for coding. Apart from all this Expertrec has cms specific l=plugins and extension for WordPress and Shopify which can be activated in a few clicks. There is a 14 free trial to try it out as well.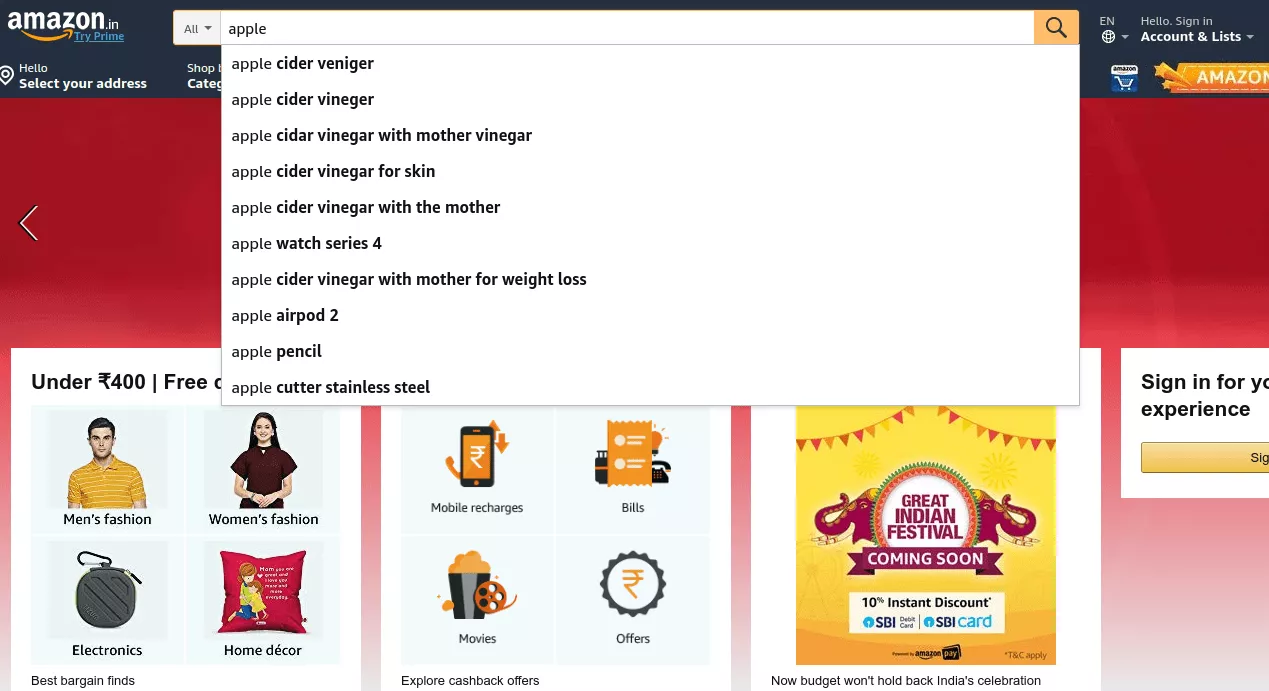 Add Autocomplete Search to your website