Instagram has emerged as a powerful platform for businesses to showcase their products and reach a vast audience. With its extensive user base and visual appeal, Instagram offers a prime opportunity to establish an online store and tap into the world of social commerce. In this article, we will provide a clear theoretical guide on how to create an Instagram store, unlocking the potential for increased brand visibility and sales.
Set Up an Instagram Business Account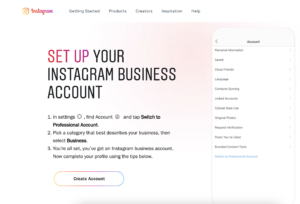 To create an Instagram store, you need to have a business account. If you already have a personal account, you can easily switch to a business account by going to your settings and selecting "Switch to Business Account." This will give you access to additional features, such as Instagram Insights, shopping capabilities, and the ability to run ads.
Fulfil the Instagram Store Requirements
Before you can enable shopping features on Instagram, you must ensure that your business meets certain criteria. These requirements include having a physical product to sell, adhering to Instagram's merchant agreement and commerce policies, and operating in a supported market. It's important to review and comply with these guidelines to qualify for an Instagram store.
Connect Your Instagram Account to a Facebook Page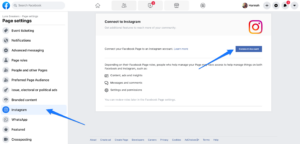 To enable shopping on Instagram, you need to link your Instagram business account to a Facebook Page. This connection allows you to sync your product catalogue with your Instagram store. In your Instagram settings, navigate to "Business" and select "Shopping." Follow the prompts to connect to your Facebook Page and verify your account.
Create a Product Catalog
To showcase your products on Instagram, you need to create a product catalogue. This catalogue acts as a repository of your inventory and enables customers to browse and purchase your products directly on the platform. You can create a catalogue by using Facebook Business Manager, Facebook Catalog Manager, or by integrating an ecommerce platform like Shopify or WooCommerce.
Tag Products in Your Instagram Posts
Once your product catalogue is set up, you can start tagging products in your Instagram posts. When creating a new post, you'll see an option to "Tag Products." Tap on this feature and select the products from your catalogue that are relevant to the post. You can tag multiple products in a single post or include product tags in your Instagram Stories.
Leverage Instagram Shopping Features
Instagram offers various shopping features that enhance the user experience and facilitate purchases. These features include the "Shop" tab on your Instagram profile, which displays all your tagged products in one place, and the "Shopping from Creators" feature, which allows influencers and creators to tag your products in their posts. Utilizing these features helps potential customers discover and engage with your products.
Engage with Your Audience
Building an Instagram store is not just about showcasing products but also about creating a community and engaging with your audience. Respond to comments, direct messages, and customer inquiries promptly. Encourage user-generated content by running contests or using branded hashtags. Engaging with your audience fosters a sense of connection and trust, leading to increased brand loyalty and repeat purchases.
Analyze and Optimize
Instagram provides valuable insights and analytics through Instagram Insights, enabling you to monitor the performance of your Instagram store. Track metrics such as post reach, engagement, and product clicks to gauge the effectiveness of your content and product offerings. Use this data to optimize your Instagram strategy, experiment with different types of content, and refine your product catalogue based on customer preferences.
Conclusion
Creating an Instagram store opens up a world of opportunities for businesses to leverage the power of social commerce. By following these steps, you can establish an engaging and visually appealing storefront on Instagram, showcasing your products to a wide audience. Remember to fulfil the requirements, connect your account to a Facebook Page, create a product catalogue, tag products in your posts, and leverage the shopping features provided by Instagram. Engage with your audience, analyze performance, and continuously optimize your strategy to drive sales and build a thriving Instagram store.