All About Configuring WordPress Solr Search Plugin
WordPress is one of the most used backend sites in the world. If you are working on it, you might have queries. Here, in this blog, we will give you a brief view of how you can develop information on WordPress Solr Search Plugin.
 Apache Solr, which is used to process indexes and search contents. Out of all plans barring the Basic plan, you can use the Pantheon Solr.
Presently, the version on Pantheon is the Apache Solr version 3.6.
From the Site Dashboard enable Solr: Just before using Solr, it is important to add an index server on your site. Open Dashboard, then locate settings, go to Add Ons, Open Apache Solr Index server.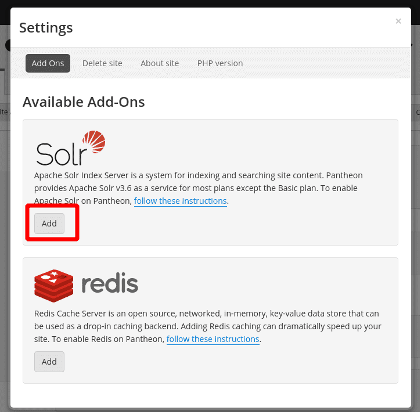 It will look like the above image and contains customizations for all types of environments in your life. There you go, your Solr is enabled on WordPress and you are free to use it for any work demands and integrate with WordPress. Its that easy to configure WordPress Solr Search Plugin
 When it comes to Pantheon, it always helps and supports the Solr Search (Solr Power). It is a plugin that displaces the mechanism of the default search bar within WordPress while saving all the similar methods of integration with widgets and themes.
For more information on WordPress Solr Search Plugin, check