In this article we will see how to use the free wordpress image optimizer plugin (wp-smush) to optimize wordpress images and speed up wordpress loading speed.
Go to plugins-> Add new
Search for " wp smush"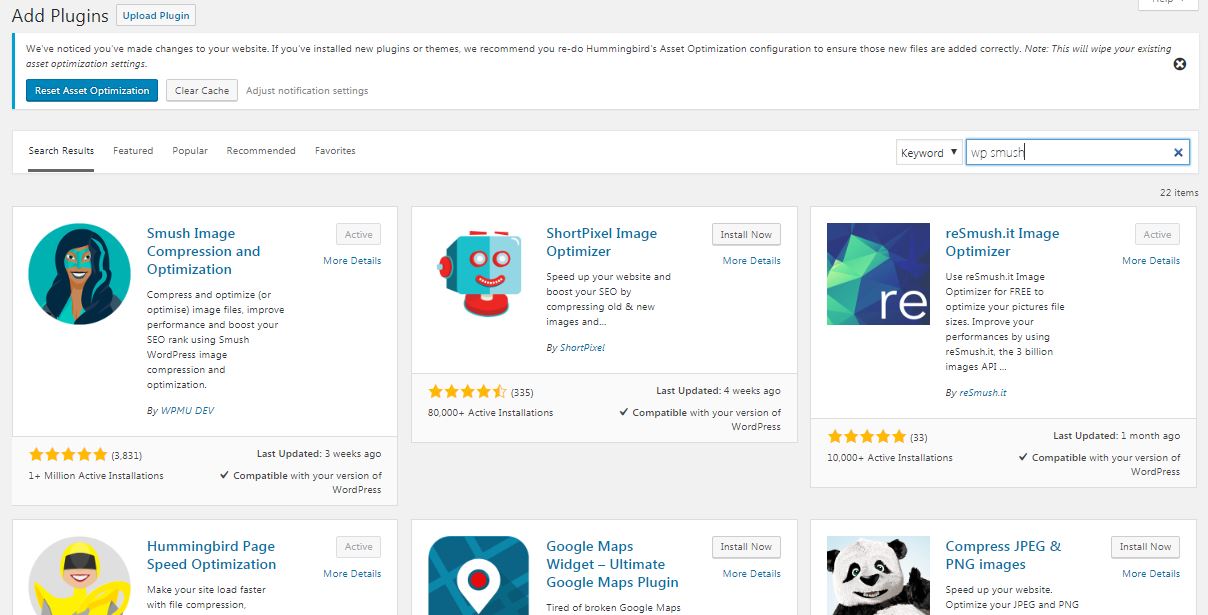 Install and activate the wp smush plugin

Go to plugins-> active-> WP smush-> Activate
Click on Bulk Smush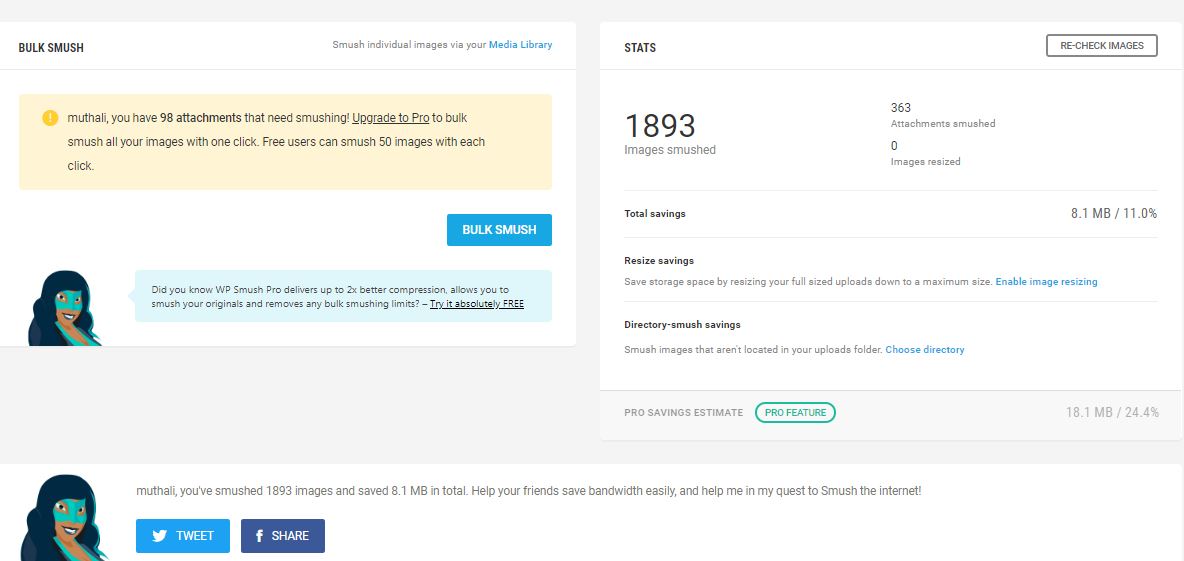 Wait for the image optimization to get over.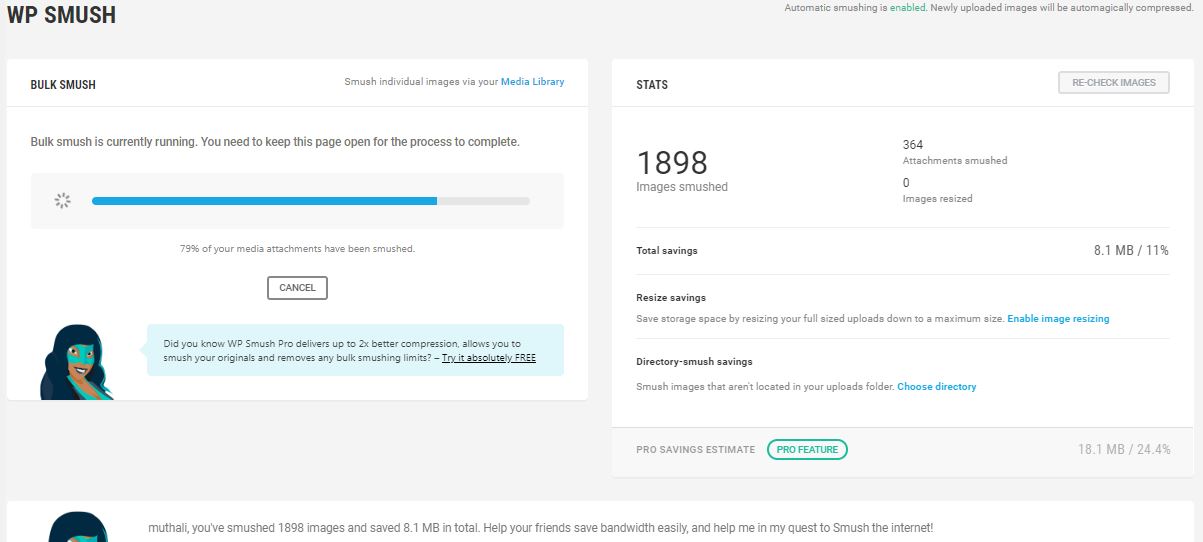 Thats it ! you have optimized your images. In the free version you can only optimize 50 images at a time and all files more than 1 MB will be skipped.
For more fine grained control over image compression and optimization you could move to  paid plan.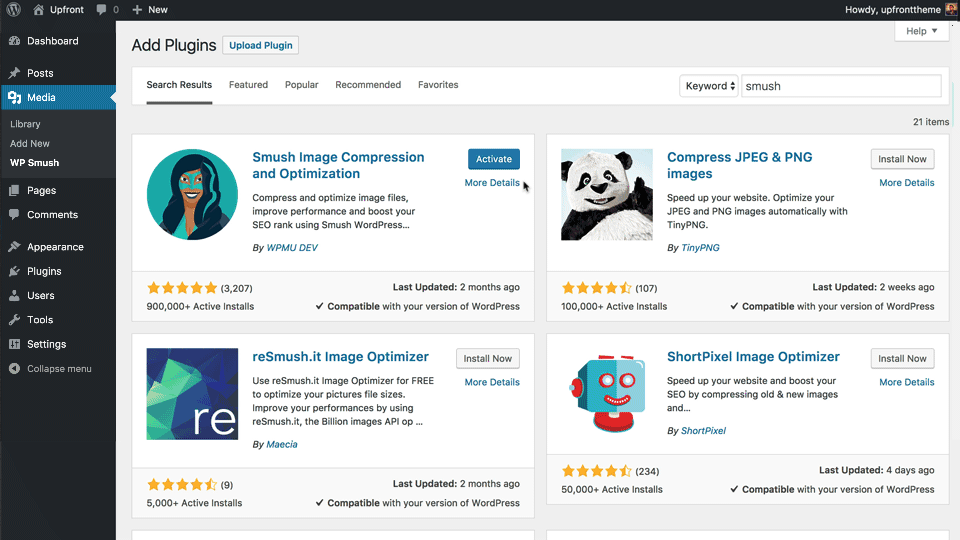 Here are some more plugins that can help in optimizing your images other than WP smush.
EWWW Image optimizer- https://wordpress.org/plugins/ewww-image-optimizer/
CW Image optimizer- https://wordpress.org/plugins/cw-image-optimizer/
SEO- Image- https://wordpress.org/plugins/seo-image/
Imsanity- https://wordpress.org/plugins/imsanity/
Insert ExpertRec Search Engine  into your website