Read this blog on Woocommerce dropdown search for more information.
Categories are the primary way to structure products in a WooCommerce store. They provide a quick and easy route for customers to navigate your online shop and quickly find products they're interested in. But despite this, most WooCommerce sites are missing a product category dropdown. It's a shame, as this is a fantastic opportunity to let shoppers filter by category.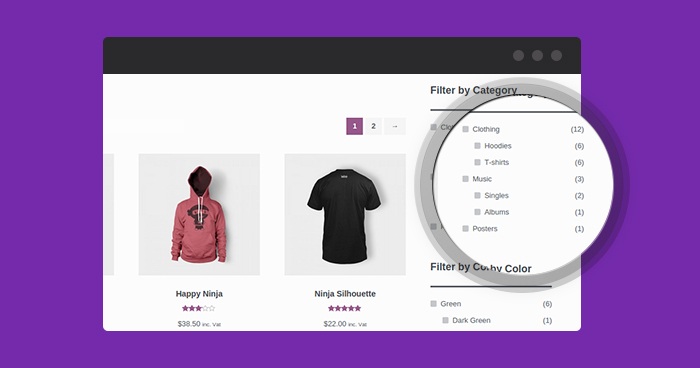 One of the most popular ways to integrate search is to allow visitors to control the results pool on their own. This usually comes in the form of allowing them to choose a specific Category from a dropdown (select box) to go along with their search.
The most obvious way to add a drop-down category option in WooCommerce is by using a plugin. The list of categories is hierarchical, perfectly reflecting the structure of your store. The sub-categories (and sub-sub-categories, etc.) are automatically nested/indented to show the category relationships. While altering the source code directly is also an option, that is a more advanced method and is beyond the scope of this article.
Shoppers simply open the categories dropdown and select a category. The list of product updates instantly to display products from that category.
Woocommerce Dropdown Search Plugin using ExpertRec custom search engine
Enter your website URL and initiate a crawl.
Wait till all your site pages of your website have been crawled.
Download and install the WP fastest site search plugin from

 

here.

Go to https://cse.expertrec.com/csedashboard/home/Status and copy your site ID.

Click on the site search icon in your WordPress admin panel.  Copy-paste your API key from inside your WordPress admin panel 

This plugin adds a better performing search form to your website.
Subscribe to a

 

paid plan

 

(9 USD per month).
That's it, you have added a search form to your Woocommerce site.