In this article, we will see two methods you can follow to create a google sites search bar. Also dont forget to read the best search for sites on google sites. 
IMPORTANT NOTE!!: Please make sure that your site is live and published before following the steps below.
To publish, login to your google sites search login and click on this publish button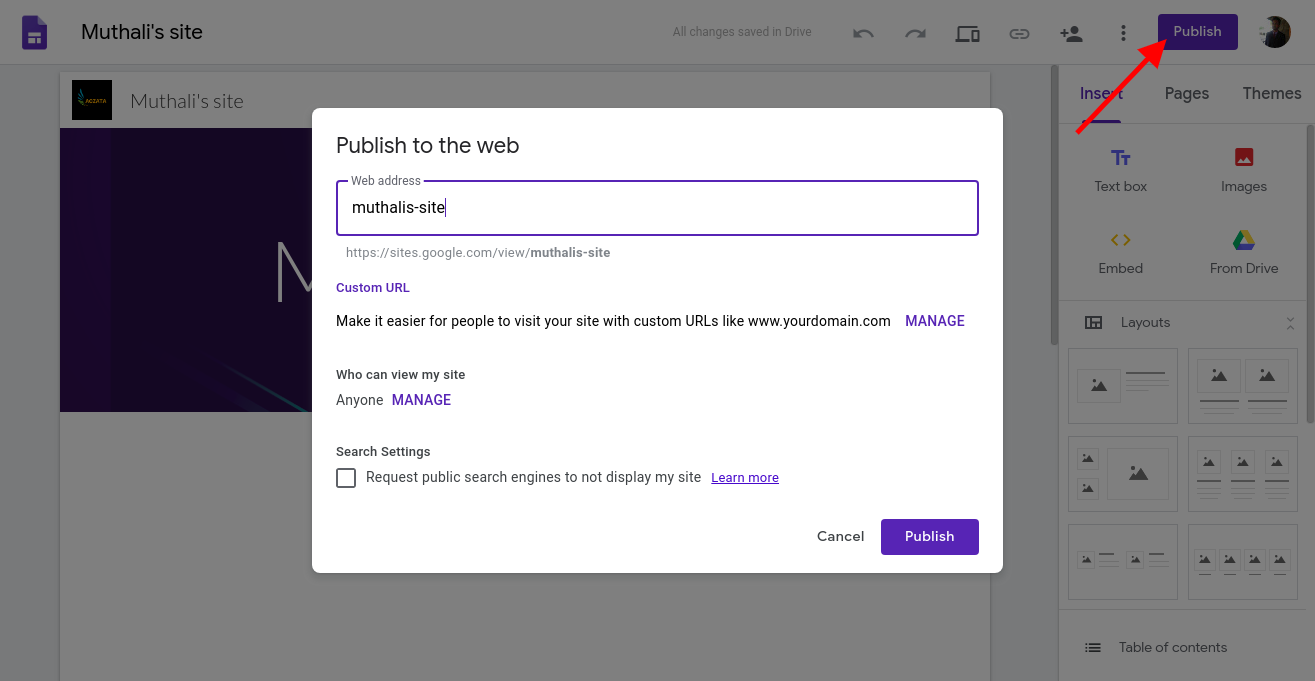 Again, before following the steps below make sure your google site is live. If not, our search engine crawlers will not be able to crawl and index your website pages.
Open your website in an incognito browser and check if it is live. Here is an example of a non-live google site (For which our search will not work).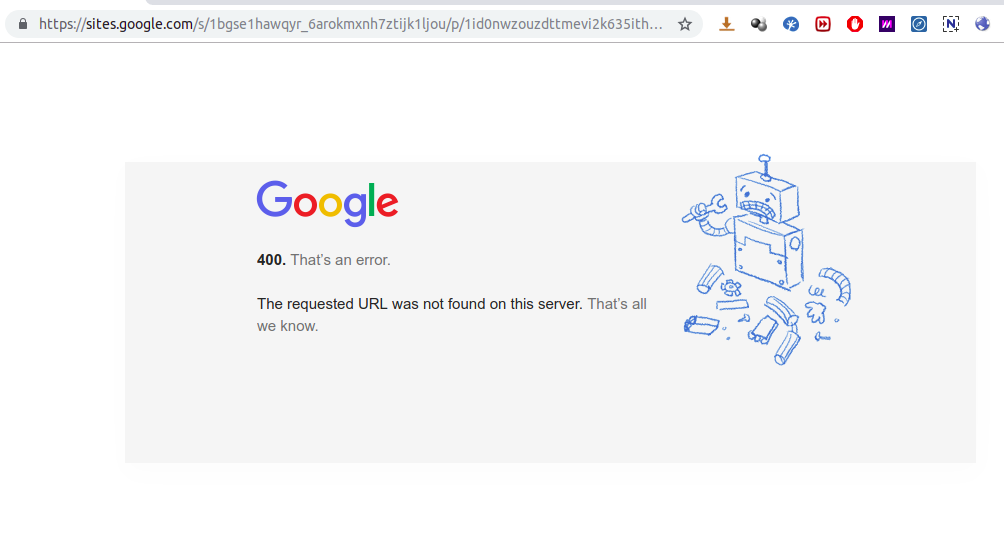 Method 1– Using ExpertRec custom search engine
Enter your google sites website URL.
Enter your google sites website URL. (!!!!! do not enter your edit URL for example – https://sites.google.com/s/1lH7Y6QaaxZkii9IELSV_i__pD7wek96j/p/10SjUsqw2dCjTexmps3SXRiRIXy8OmDSS/edit) This is a wrong URL to enter.
To get the correct URL first publish your site and then go to publish-> view published site 
Now you will get the correct website URL (example- https://sites.google.com/view/muthalis-site/home). 
Choose your nearest data center based on your location.
Wait for your website crawl to complete.
Login to your google sites login https://sites.google.com/.
Click on Insert->Embed
Copy paste the code from https://cse.expertrec.com/csedashboard/home/code 
Now, the search bar would be added to your google sites website.