Read this blog on Magento 2 custom search results for more information.
In a nutshell, a store always has several tools that users employ to look for the products they want. And the search is the main one! Magento 2 offers a list of features for flexible search tuning so that your customers will be able to find and purchase exactly the products they need. Along with the actual search engine, the search results page where the results are displayed is equally important.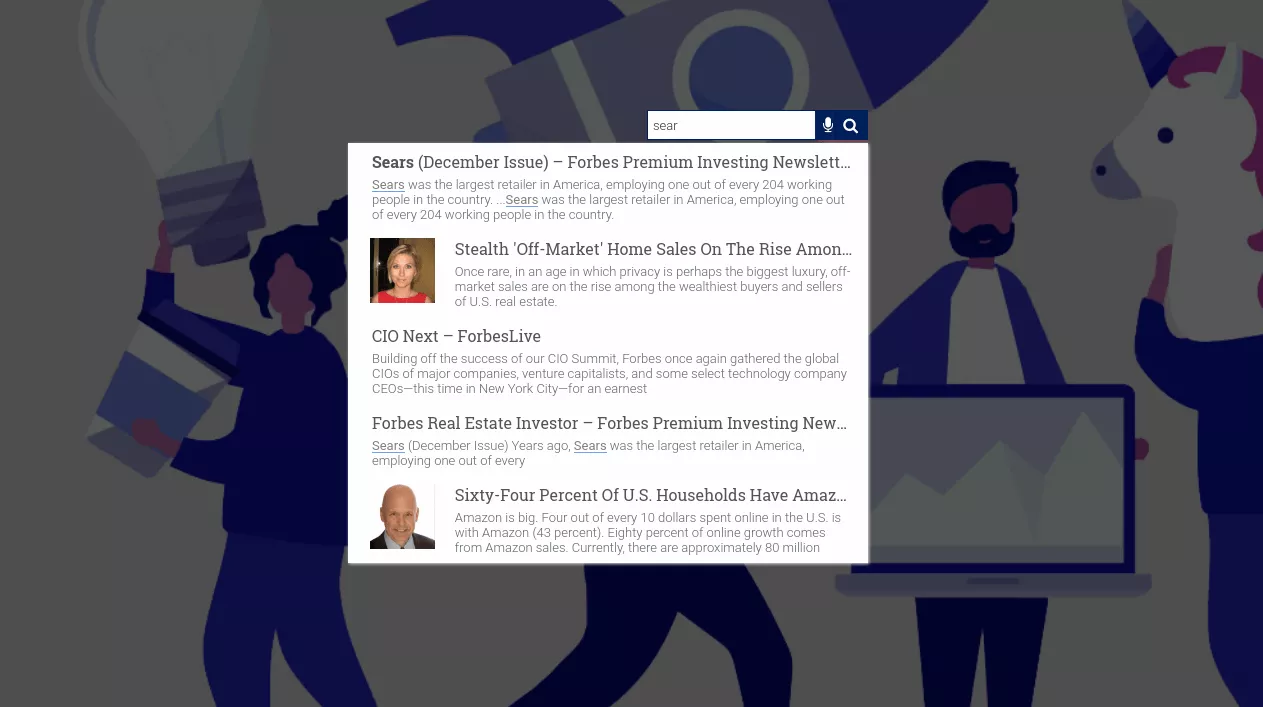 Search is executed by text attributes, which are configured for Use in Search. The results' relevance is counted taking into account the search weight parameter, which is located at Stores > Attributes > Product, as well as the Use in Search setting.
In Magento 2, the search autocomplete feature is named Suggested Terms. Thanks to this option, the users are offered the existing and non-empty (with at least one result available) search terms. Thus, Magento 2 changes a search query or finishing it on the fly while a visitor remains satisfied with the shopping process
The whole search is sometimes not satisfactory and customizing it can be quite difficult. Unless you are very comfortable editing code, changing the appearance of the search results page can also be a challenging task.
Using a Magento 2 Custom Search Results Plugin
On Magento 2,  all that you need to do is install the ExpertRec site search extension from the marketplace. This will automatically replace your default search and add a search bar that has facets inbuilt. You can do further customization in the Expertrec Dashboard that comes along with the plugin. 
The dashboard allows you to customize the search ranking and the UI of the search bar. Additionally, you can change the appearance of the search results page as well. This can be done quickly, without any coding.