Read this blog on eCommerce faceted search for more information.
In any eCommerce website, there is no one tool that is more important than the search bar that helps in sales. The real truth is that many eCommerce websites have been trying to get the secret sauce that drives great search experiences on Google. But hardly few eCommerce websites (including Amazon) have been able to get their search to Google's level. Statistics have shown a high correlation between people who search and people who buy. This gives a great reason to optimize your eCommerce search engine. To be concise, the search bar is the eye of an eCommerce website.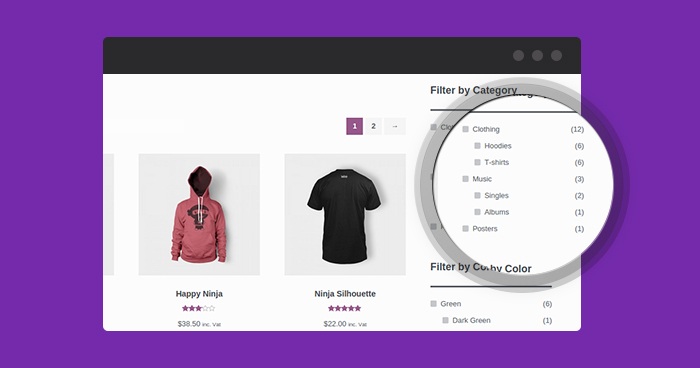 When shoppers arrive at an online store with a particular product in mind, they want the quickest way to find, survey, and purchase that item. Faceted search – which provides certain product attributes as criteria that visitors can apply to refine their search queries and category listing – is often a more effective alternative than relying on the site's basic filters and navigation. Using this method, shoppers can better locate the product they desire by selecting the faceted criteria that match its description.
Faceted search provides such a service by removing your shopper's keyword responsibilities. For those who aren't sure what they want, it outlines some of the attributes they might want to consider and offers suggestions on their search, while for those who do, it narrows by what's important, without limiting their choice to exactly one item.
In comparison to traditional e-commerce site-search – where shoppers are forced to outline their own criteria for what they want – faceted search provides a long list of sub-sections or facets that can be explored gradually, one at a time. These facets not only help shoppers to narrow their options and find what they came for without having to guess at catalog descriptions and structure, but it also sets accurate search result expectations, as the number of results they're likely to find is located adjacently to the facet.
If you have a product feed, you can create your own eCommerce search engine in 5 minutes from here.