Read advanced AJAX product filters for Woocommerce plugin for more information.
Shopping online may be very time-consuming, especially if you have to shift through tons of products. With the Advanced AJAX Product Filters for Woocommerce Plugin, you can help your shoppers easily find products/items on your online shop. They allow users to easily filter through products by categories, price range, attributes, tags, and so much more.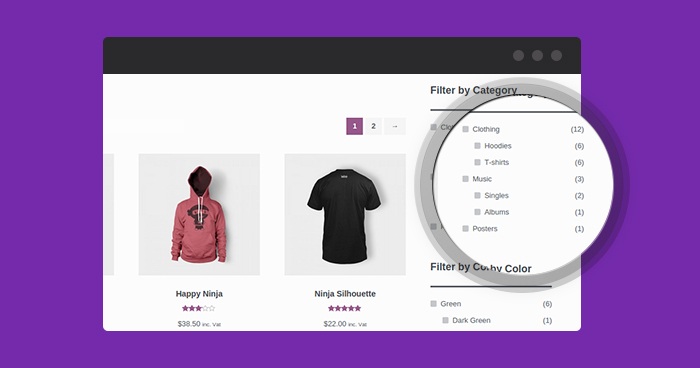 An important search feature is the search results page. The search results page has more features such as sort by price, relevance functionalities, etc. The price and category filters in the search results page are very important in helping users narrow down to the correct product they are looking for. A price range filter and filter for reviews will also help in helping users find better products on your eCommerce store.
Adding AJAX product filters to your search results page is quite simple. Use the Advanced AJAX Product Filters for Woocommerce Plugin and follow the installation steps. This plugin is highly customizable and you can change the order of the filters, their display names, and pretty much everything about its appearance.
Note that this extension adds a search engine to your website which comes with the filters in-built.